Recycling Plant & Machinery Ltd., delivers (for sale or hire) all the equipment and expertise you need to meet your waste recycling and waste management requirements.
We are based in Swansea, Wales and work with commercial waste management organisations right across the UK and also within Europe.
Our equipment supports all reuse, reuse and recycle applications and sorts and cleans all types of materials including wood, cardboard, paper, plastics, metals, green waste, mixed/ co-mingled waste.
Machinery also supports the production of residual waste to create RDF/ SRF fuels.
We are well-known and respected within the recycling sector and (along with fair pricing) our consultative and supportive approach builds long-term, mutually beneficial relationships.
If you'd like to find out more or ask any questions, we welcome your call on 01792 702173.
You can also email sales@thinkrpm.co.uk.
Here are just some of the reasons why you should work with Recycling Plant & Machinery

Expertise
Formed in 1997, RPM has 25+ years of in-house specialist expertise for you to tap into. We are therefore, the UK authority when it comes to the sale and hire of new and used waste recycling equipment.

25+ years experience
We enable you to reduce, reuse and recycle - and gain the best commercial benefit. We have grown up within the recycling industry, we know it inside and out and can advise accordingly.

Fair & Honest Pricing
Our common-sense approach to pricing always ensures a fair deal. This enables you to access the right equipment at the right price to meet your unique needs.

Friendly, Helpful & Reliable Service
Our consultative and supportive approach enables us to build long-term and mutually beneficial relationships with our clients.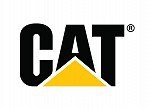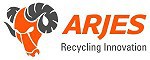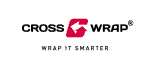 Click or press on the button to open our enquiry form and we'll come back to you asap with answers, options, prices and lead times. Or Call 01792 702173