Air Separation
RPM can supply air separation system which include the SWT Waste Separator which sucks off the light material, windsifter and basic air knifes.
SWT WASTE SEPARATOR
The SWT Waste Technology Air Suction Waste Separation unit, which is unique to SWT who have developed this separation system over the past 25 years also known as a wood magnet. For the best results the Waste Separator is mounted across the screenbox\vibrating feeder. With the vibratory action of the feeder unit, the light waste will lie on top of the feeder and the light parts are drawn off at the end of the feeder. The contaminated parts are sucked towards a heavy, rust-free chain belt and discharged at the side. The air waste separator is available in two widths the criteria for which depend upon the level of contamination.
WRT WINDSHIFTERS
The DS1500 Windsifter has been designed for both the mobile and static installations incorporating low energy consumption, low noise levels, and low dust emissions whilst meeting the latest law regulations and saving the environment at a more affordable price. The Windsifter is a recycling technology that has a proven operational reliability. It is used to separate and to upgrade a variety of waste streams, and this includes a single waste stream, for instance commingled recyclables, construction and demolition waste can also be recycled, as well as commercial and industrial waste. Other types of waste that can be separate included: –
Trommel/screened Fines
Compost cleaning & De-stoning
Crushed Demolition and Construction rubble
Bio energy production
Comingled materials
MRF Glass Cleaning
Incinerated ash (IBA)
Electronic waste (wee)
Preparing waste for fuel i.e. SRF/RDF
Scrap metal etc.
These are some further examples about the various possibilities of applications for this equipment.
BASIC AIR KNIFE BLOWER SYSTEM
Separation of material as they discharge off a conveyor a air can remove lighter material from heavy with a air knife blowing lighter material into a cage or container.
AIRVAC AIRLIFT SEPARATION UNITS
RPM have supplied Screenpod AirVac compact unit into existing sorting systems and mobile screening plants with great results the systems comprising an adjustable vacuum head unit fitted over a stockpile conveyor belt or screen box. Suitable for removal of plastic or lights contamination from Compost, Bark, skip waste rejects and recycled aggregates. Available as electric drive or diesel drive options.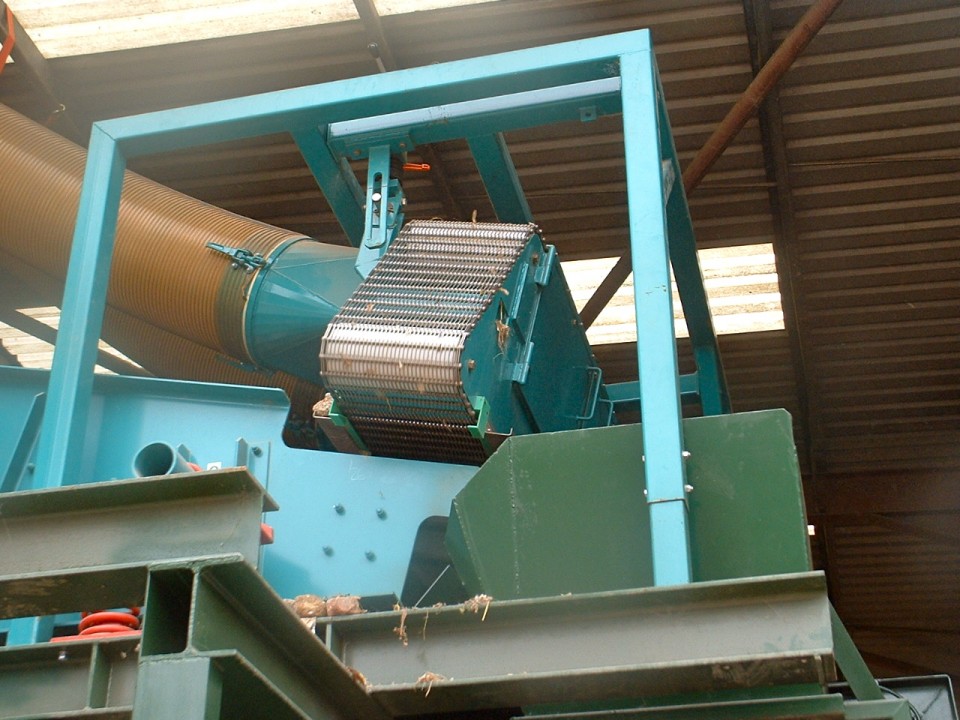 Here are just some of the reasons why you should work with Recycling Plant & Machinery

Expertise
Formed in 1997, RPM has 25+ years of in-house specialist expertise for you to tap into. We are therefore, the UK authority when it comes to the sale and hire of new and used waste recycling equipment.

25+ years experience
We enable you to reduce, reuse and recycle - and gain the best commercial benefit. We have grown up within the recycling industry, we know it inside and out and can advise accordingly.

Fair & Honest Pricing
Our common-sense approach to pricing always ensures a fair deal. This enables you to access the right equipment at the right price to meet your unique needs.

Friendly, Helpful & Reliable Service
Our consultative and supportive approach enables us to build long-term and mutually beneficial relationships with our clients.
Contact us about Air Separation