Metal Separation
RPM can supply magnetic separation units from leading suppliers of these units to be included in recycling systems for many products including C&D, C&I, Comingled, IBA etc.
RPM can also offer both used and refurbished magnets also hire or leasing options available.
Overband Magnets are self-cleaning, safely and automatically removal of tramp ferrous material from a product stream. These powerful permanent magnetic separators are self-cleaning with a variety of specialized belt styles. Overband magnets can be located at several points on the waste sorting system. RPM can also offer Electro magnetic separators and magnetic head drum pulleys to remove ferrous metals.
Eddy Current Separators (ECS) metal sorting unit to separate non-ferrous metals such as aluminium and copper these powerful non-ferrous separators remove the non-ferrous metallic products or contamination being conveyed while allowing other materials to continue in the flow.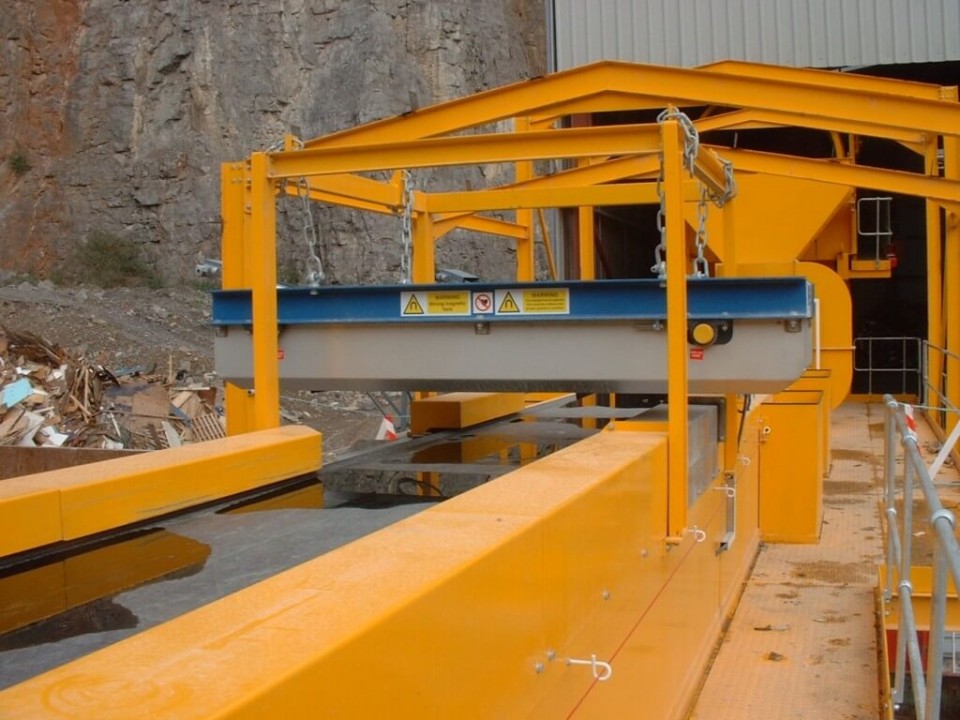 Here are just some of the reasons why you should work with Recycling Plant & Machinery

Expertise
Formed in 1997, RPM has 25+ years of in-house specialist expertise for you to tap into. We are therefore, the UK authority when it comes to the sale and hire of new and used waste recycling equipment.

25+ years experience
We enable you to reduce, reuse and recycle - and gain the best commercial benefit. We have grown up within the recycling industry, we know it inside and out and can advise accordingly.

Fair & Honest Pricing
Our common-sense approach to pricing always ensures a fair deal. This enables you to access the right equipment at the right price to meet your unique needs.

Friendly, Helpful & Reliable Service
Our consultative and supportive approach enables us to build long-term and mutually beneficial relationships with our clients.
Contact us about Metal Separation